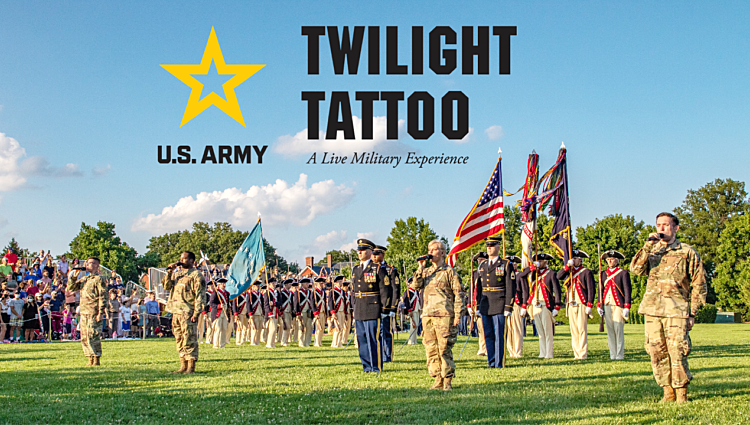 Twilight Tattoo
Twilight Tattoo is a 1-hour, live-action history of the Army told through the eyes of the American Soldier and featuring the Army's premier ceremonial units. Will move into Conmy Hall if it rains. Music starts at 6:30!
Wed / Jul 19 / 7 pm
This event requires Registration
This performance is free and open to the public, but registration or tickets are required.
Register
Location
Summerall Field
Joint Base Myer-Henderson Hall, Arlington, VA
About this Venue
(May include COVID-19 information)